1949
MacDon begins as Killbery Industries Ltd., specializing in mounted sprayers and other farm implements.
1951
Killbery produces one of North America's first self-propelled windrowers under the Grain-Saver brand name.
1971
Joe MacDonald purchased Killbery Industries Ltd., the name was changed to MacDon Industries Ltd. in 1975.
1986
MacDon enters the U.S. market, establishing its own dealer network and marketing products directly under the MacDon name. MacDon also started producing equipment for Case IH, John Deere, and Westward.
1988
The MacDon Harvest Header is introduced to the market, this is the first MacDon Draper for combines. A new distinctive red paint and "rainbow" decal package for the equipment line was unveiled.
1996
On November 1st, MacDon celebrates its 100,000th machine off the assembly line, a MacDon 9300 self-propelled windrower tractor and MacDon, Inc. opens in Kansas City, Missouri, USA.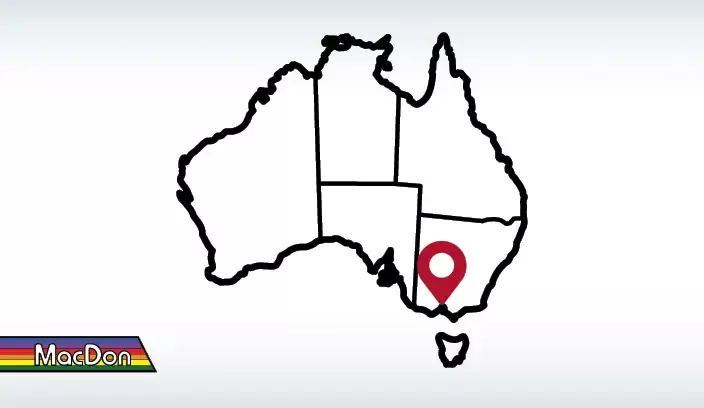 1997
MacDon Australia Pty. opens in Melbourne, Australia.
1999
The company begins a major plant expansion, featuring a new state-of-the-art powder paint system. The next advance in windrower tractors comes when MacDon introduces the 9250 and 9350 Series Self-Propelled Windrower.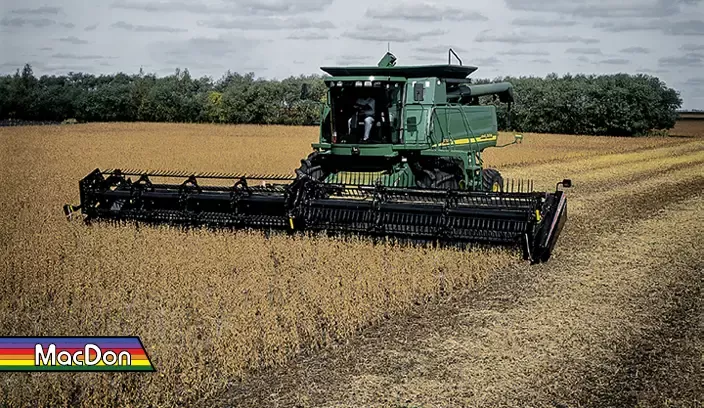 2004
MacDon introduces the FlexDraper® to the market. It was the first flexible draper header for combines.
2006
After nearly 20 years of operation under the 'rainbow' logo MacDon unveiled its new corporate identity. The simple, straighforward presentation reflects strength and confidence of MacDon, its people and its products.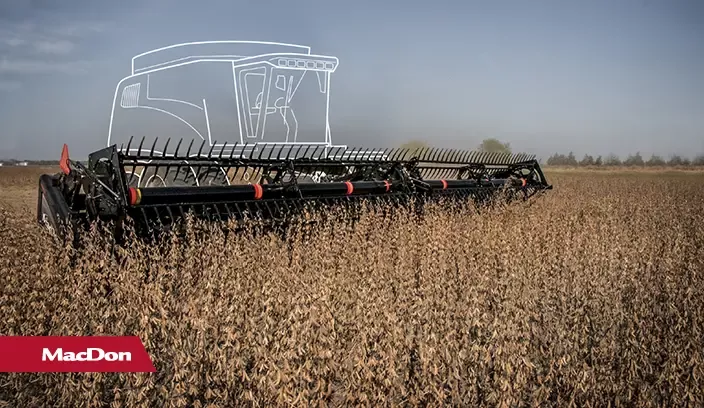 2007
The MacDon FD70 FlexDraper® is released.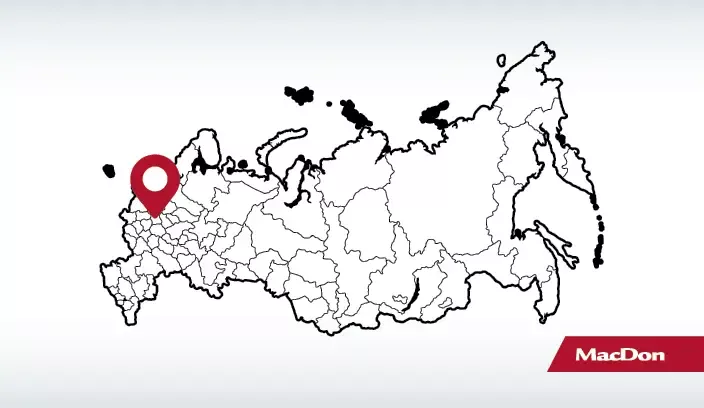 2009
LLC MacDon Russia Ltd. opens in Moscow, Russia.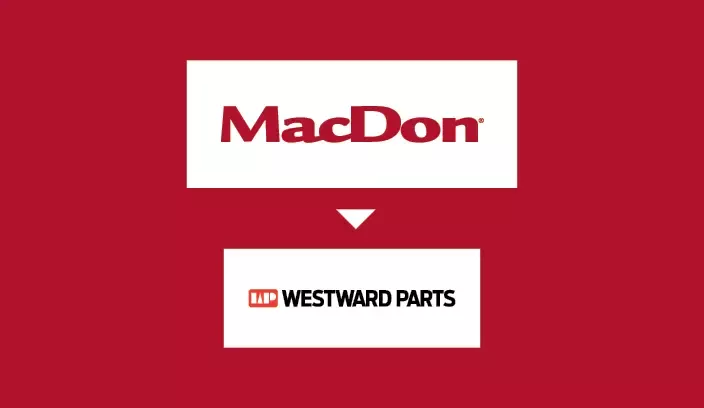 2012
MacDon acquires Westward Parts Service Ltd.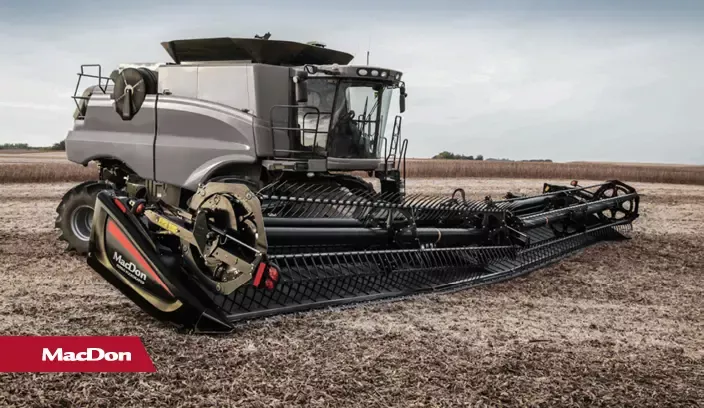 2013
MacDon releases the FD75 FlexDraper® to the market.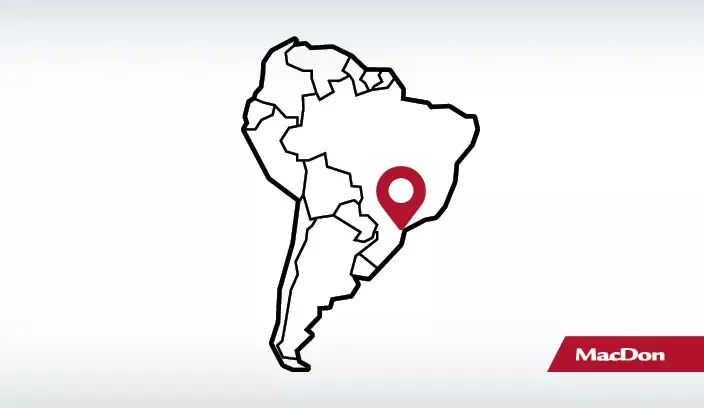 2014
Opening of MacDon Brasil Agribusiness Ltda. Office in Curitiba, Paraná, Brazil.
2015
MacDon Enterprises, Inc. opens in Madison, Wisconsin, USA. Parts Distribution Centre opens in Winnipeg, Manitoba. Opening of MacDon Australia Parts Distribution Centre.
2017
MacDon launches the FD1 FlexDraper® to market and opens Macdon Europe GmbH established in Frankfurt, Germany.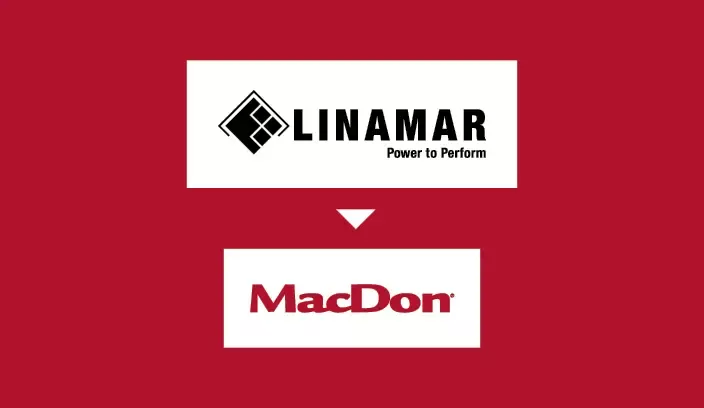 2018
Linamar purchases MacDon Industries Ltd. adding it to the Linamar Family of Companies.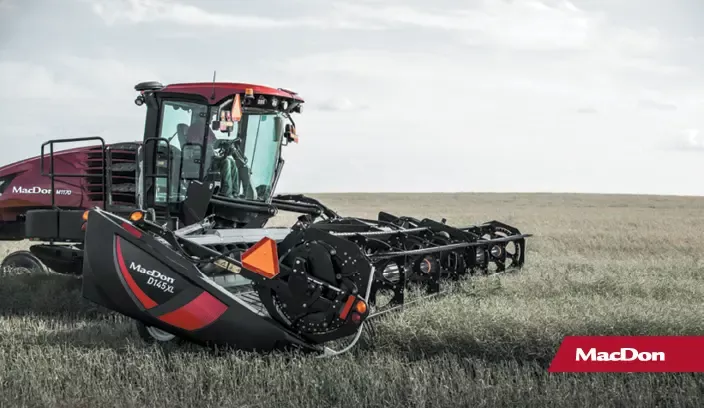 2018
ALL NEW 1 Series product launch including M1240, M1170, D1XL, D1 & FD1.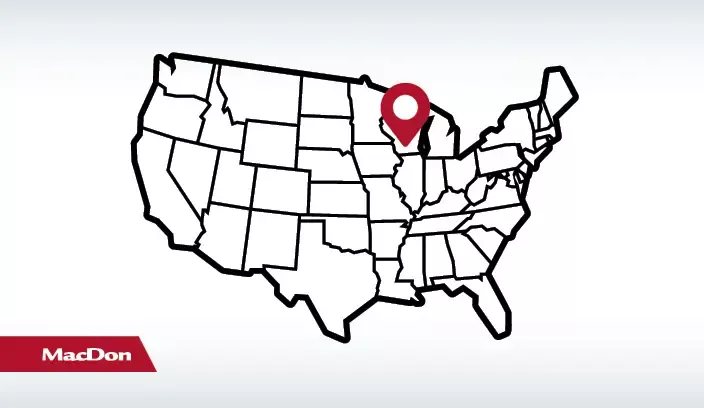 2019
Research & Development Design Center opens in Madison, Wisconsin, U.S.A.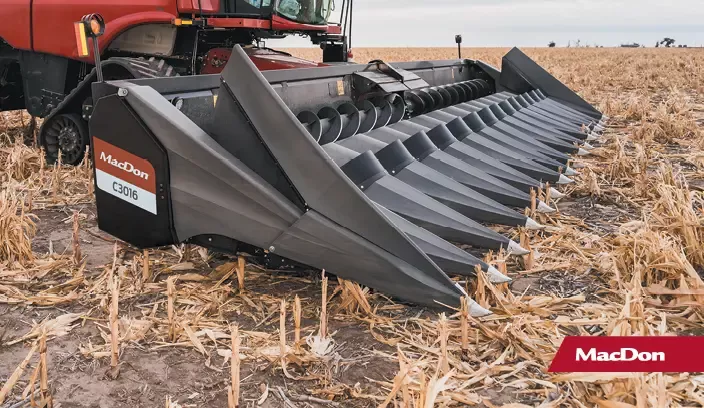 2019
MacDon releases its first ever corn header.
2021
MacDon releases the FD2 Flex Draper®.